SDG10: Reduced Inequalities
The Goal has ten targets to be achieved by 2030. Progress towards targets will be measured by indicators. The first seven targets are "outcome targets": Reduce income inequalities; promote universal social, economic and political inclusion; ensure equal opportunities and end discrimination; adopt fiscal and social policies that promotes equality; improved regulation of global financial markets and institutions; enhanced representation for developing countries in financial institutions; responsible and well-managed migration policies. The other three targets are "means of achievement" targets: Special and differential treatment for developing countries; encourage development assistance and investment in least developed countries; reduce transaction costs for migrant remittances.
Target 10.1 is to "sustain income growth of the bottom 40 per cent of the population at a rate higher than the national average". This goal, known as "shared prosperity", is complementing SDG 1, the eradication of extreme poverty, and it is relevant for all countries in the world. In 73 countries during the period 2012-2017, the bottom 40 per cent of the population saw its incomes grow. Still, in all countries with data, the bottom 40 per cent of the population received less than 25 per cent of the overall income or consumption.
Inequality exist in various forms, such as economic, sex, disability, race, social inequality, and different forms of discrimination.
Issues associated with health, pollution, and environmental justices are often inseparable with inequality. Sometimes these issues also associated with indigenous and aboriginal communities, ethnic minorities and communities of low socio-economic status (SES). Studies of environmental justice shows these communities are irregularly likely to live in environments with higher risk of exposure to pollution and toxic contamination, which possess long-term health and environmental threats.
Globalization is also accompanied with migration, displacement and dispossession, and this often increased vulnerability of marginalized communities and groups, which negatively shaped their prospects for globalization and emancipation and widened inequality at the meantime. Efforts are still needed to improve the policy measures for orderly, safe, regular and responsible migration and mobility.
There are also association between inequality and mental and physical health in various forms, such as status anxiety/competition, social capital, social embeddedness and cohesion.
Empower developing countries by reducing inequalities and sustaining income growth. This goal addresses discriminatory laws, social protections, wage policies, international trade and markets, orderly and safe migration.
Women's Application Rate at GUST
Over the last few years, the number of young women seeking to improve their knowledge has increased and the percentage of Kuwaiti women with university degrees is twice as high as that of men.
Gulf University for Science and Technology take women's applications, acceptance and completion rates very seriously. The Administration and Registration department has a dedicated team to track and measure the mentioned rates on a weekly basis.







GUST University tracks both undergrads and graduates female/male, international to local, and other ratios for admitted, enrolled and graduated students.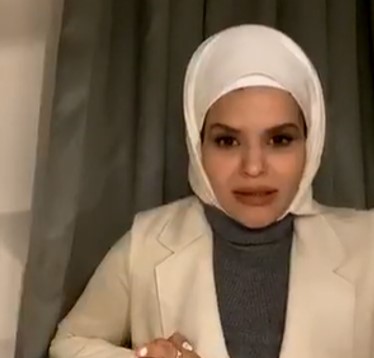 Syrian Refugees Seminar

The Human Rights Club at GUST conducted a seminar with Aisha AlQassar: Advocate for refugees' rights & war affected women. The seminar was online and Aisha talked about the Syrian refugees situation, their difficult living conditions and what can we do to give help.
Related SDGs: SDG1: No Poverty, SDG2: Zero Hunger, SDG3: Good Health and Well Being, and SDG10: Reduces Inequalities.








Bayan Club Celebrates International Women's Day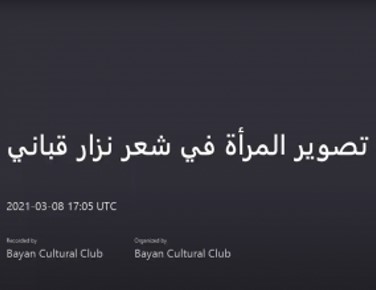 In celebration of International Women's Day, GUST's Bayan Cultural Club held an event on The Portrayal of Women in Nizar Qabani's Poetry. The event was held on March 8 on Microsoft Teams and was open to the general public to join. Attendees included students from GUST and from other Universities in Kuwait.
GUST for SDGs specific researches on sustainability
Education for SDGs specific courses on sustainability
Have dedicated courses (full degrees, or electives) that address sustainability and the SDGs.
Courses Related To SDGs
CAS = Collage of Arts and Sciences, CBA = Collage of Business Administration
| SDG | Collage | Course |
| --- | --- | --- |
| SDG 10 - Reduced Inequalities | CAS | POLI 190 Universal Human Rights: Ideals & Realities 3.00 Prerequisite: GEPT / TOEFL Score / ENGL 110 Aims to defend the position that human rights are universal rights by unpacking the concept of universal human rights: it is historical beginnings, its possible religious and cultural influences and conflicts, and the ongoing contentions that surround it. Addresses ongoing local, regional, and global rights issues and violations and discusses the transformative power of education for human rights. This course equips students with the knowledge, skills, and values necessary to contribute to the worldwide human rights dialogue. |