SDG5: Gender Equality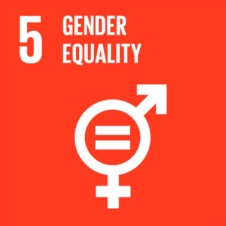 "The Sustainable Development Goals are a collection of 17 global goals set by the United Nations. The broad goals are linked yet each has its own targets to achieve. The SDGs cover a broad range of social and economic development issues. These include poverty, hunger, health, education, climate change, gender equality, water supply, sanitation, energy, urbanization, environment and social justice.
The SDGs replaced the Millennium Development Goals (MDGs). The Outcome Document of the UN Summit on the 2030 Agenda is the document called "Transforming our world: the 2030 Agenda for Sustainable Development". It includes an emphasis on the importance of achieving progress on peaceful and inclusive societies, access to justice and rule of law, and effective, accountable and inclusive institutions.
Providing women and girls with equal access to education, health care, decent work, and representation in political and economic decision-making processes will fuel sustainable economies and benefit societies and humanity at large. There are 9 targets and 14 Indicators for SDG 5.
Gender equality by 2030 requires urgent action to eliminate many root causes of discrimination that curtail women's rights in private and public spheres. Eliminating gender-based violence and rape is a priority, given that it is a human rights violation. The commitment to advancing gender equality has brought improvements in some areas, but the promise of a world in which every woman and girl enjoys full gender equality and all legal, social and economic barriers to their empowerment, including digital empowerment is still wanting.
Providing women and girls with equal access to education, technology, health care, decent work, and representation in political and economic decision-making processes will nurture sustainable economies and benefit societies and humanity at large. Achieving gender equality will require enforceable legislation that promotes empowerment of all women and girls and requires secondary education for all girls. The targets call for an end to gender discrimination and for empowering women and girls through technology. There is a direct relationship between technology advancement and women empowerment.
Admission Requirements and Procedures
Admission to GUST is on a competitive basis. Regardless of the type of admission, all applicants must submit all documentation to complete the general admission requirements.
GUST welcomes applications from students from all types of schools and backgrounds. We provide our students with the best educational resources and services to promote intellectual growth and career advancement. From the academic challenges encountered when adjusting to university life to the various campus activities offered for students, GUST has a diverse collection of resources available to help our students succeed both academically and personally. There is no discrimination of any kind at GUST in the admission process for women, all students undergo the same admission process and are evaluated for admission on an equal basis, taking into account their achievements.
Students should indicate their interest in the 2+2 GUST-UMSL program on their GUST admissions application form. In order to advise 2+2 students appropriately, the GUST Admissions and Registration Department, and the International Program Coordinator, must be notified of the student's interest in transferring to UMSL as early in the student's academic program as possible. This will save students both time and money and allow for timely completion of all undergraduate degree requirements. See Academic Policies & Regulations.
Women's Application Rate at GUST
Over the last few years, the number of young women seeking to improve their knowledge has increased and the percentage of Kuwaiti women with university degrees is twice as high as that of men.
Gulf University for Science and Technology take women's applications, acceptance and completion rates very seriously. The Administration and Registration department has a dedicated team to track and measure the mentioned rates on a weekly basis.







GUST University tracks both undergrads and graduates female/male, international to local, and other ratios for admitted, enrolled and graduated students.
Athletics Department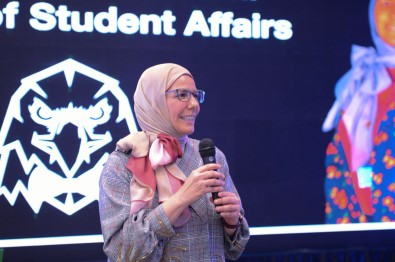 The GUST Athletics Department offers outstanding young women learning and competitive experiences, The Athletics Department hosted a special awards ceremony on campus to celebrate student athletes for their achievements and efforts throughout the 2018/2019 academic year. Athletes and coaching staff from all university teams, alongside some faculty, university staff members, and family members attended the formal event which was held for the second time.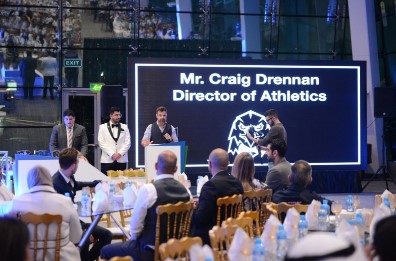 Faisal Al Mousawi, a GUST Alumni and an accomplished Kuwaiti diver with kinetic disability known for breaking the world record in scuba diving, was the event's guest of honor. The awards, which were announced by Athletics Director Craig Drennan, Dean of Student Affairs Dr. Raghad Al Kazemi, and Athletics Media Administrator Ahmad Al Fadhli, were given to athletes in recognition of both their athletic and academic achievements.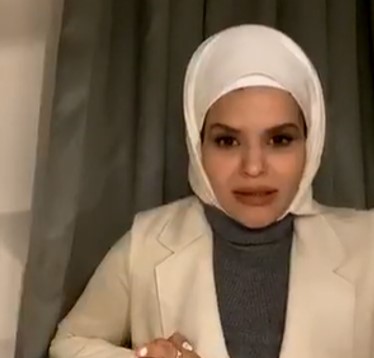 Syrian Refugees Seminar

The Human Rights Club at GUST conducted a seminar with Aisha AlQassar: Advocate for refugees' rights & war affected women. The seminar was online and Aisha talked about the Syrian refugees situation, their difficult living conditions and what can we do to give help.
Related SDGs: SDG1: No Poverty, SDG2: Zero Hunger, SDG3: Good Health and Well Being, and SDG10: Reduces Inequalities.








Bayan Club Celebrates International Women's Day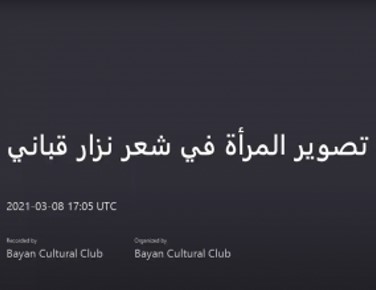 In celebration of International Women's Day, GUST's Bayan Cultural Club held an event on The Portrayal of Women in Nizar Qabani's Poetry. The event was held on March 8 on Microsoft Teams and was open to the general public to join. Attendees included students from GUST and from other Universities in Kuwait.
GUST for SDGs specific researches on sustainability
Education for SDGs specific courses on sustainability
Have dedicated courses (full degrees, or electives) that address sustainability and the SDGs.
Courses Related To SDGs
CAS = Collage of Arts and Sciences, CBA = Collage of Business Administration
| SDG | Collage | Course |
| --- | --- | --- |
| SDG 5 - Gender Equality | CAS | SOC 120 Gender Roles in Society 3.00 Prerequisite: GEPT / TOEFL Score / ENGL 110 Introduces students to the sociological analysis of gender roles in mainstream society, with specific focus on the social constructional approach to gender in the social institutions of family, work, education and politics, Theories of Biology and Psychology will be compared to Sociological theories to explore the nature and nurture debates on gender roles, as will research on feminism and masculinities. The relationship between gender roles and social inequality and individual and social consequences of changing gender roles in contemporary society will be explored. |
| SDG 5 - Gender Equality | CBA | MGMT 351 Human Resources Management Topics: - HR practices and Gender equity In-depth examination of human resources management from a strategic perspective. Topics examined include Affirmative action and Equal Employment opportunities, Job Analysis, recruitment, selection, training and development, performance management and appraisal, compensation, Safety and Health, legal issues, labor relations and Global Human Resource Management. In addition to providing more details in terms of content, this course will be an active learning approach. Students will also spend a great deal of time in class discussing ideas, participating in exercises, and practicing the skills necessary to perform well in this class and beyond. |
| SDG 5 - Gender Equality | CBA | MGMT 551 Human Resources Management Topics: - HR practices and Gender equity. In-depth examination of human resources issues from the perspective of contemporary management. Topics include employee selection, performance appraisal, training and development, compensation, legal issues, and labor relations. |